It's officially winter.  We don't get a lot of snow where we live, but when we do…  The boys want to P L A Y!  for a quarter of the time it takes to bundle and unbundle.  And then they are done.  And want to be immediately warm and toasty.  We don't even get enough snow here to justify snow boots…  Just rain boots.  But the boys don't mind.  They run, they play, they pull each other around in a sled on an eighth of an inch of snow…  Then they want hot chocolate.  Like they've earned it.  They've braved the elements, and now they deserve a hot cup of cocoa and a bubble bath.  I wait until the baby is taking a nap to send them out, because snow on his fingers makes him cry.  And cry.  And cry some more.  It's cold.  And he is not a fan.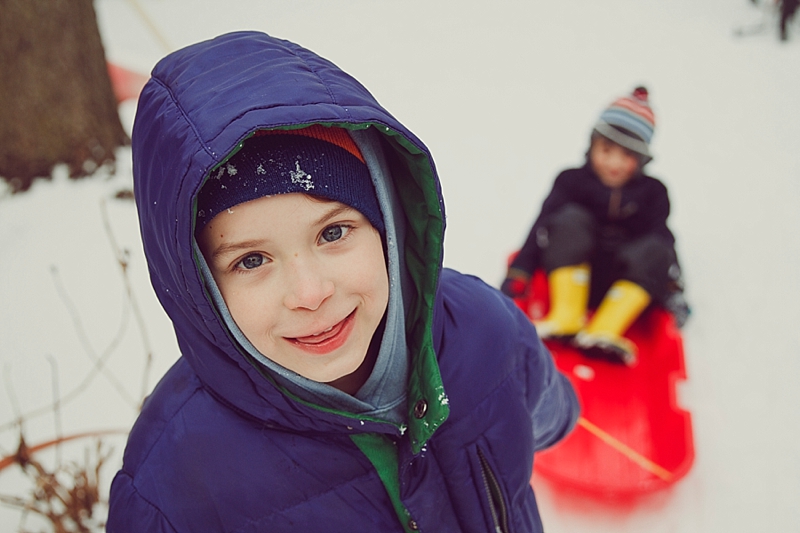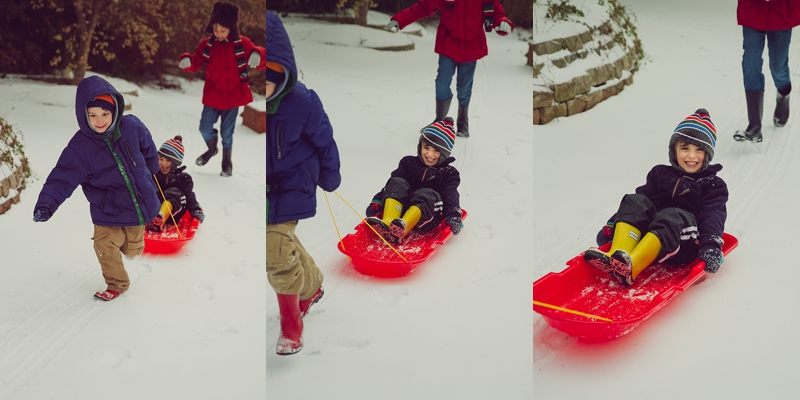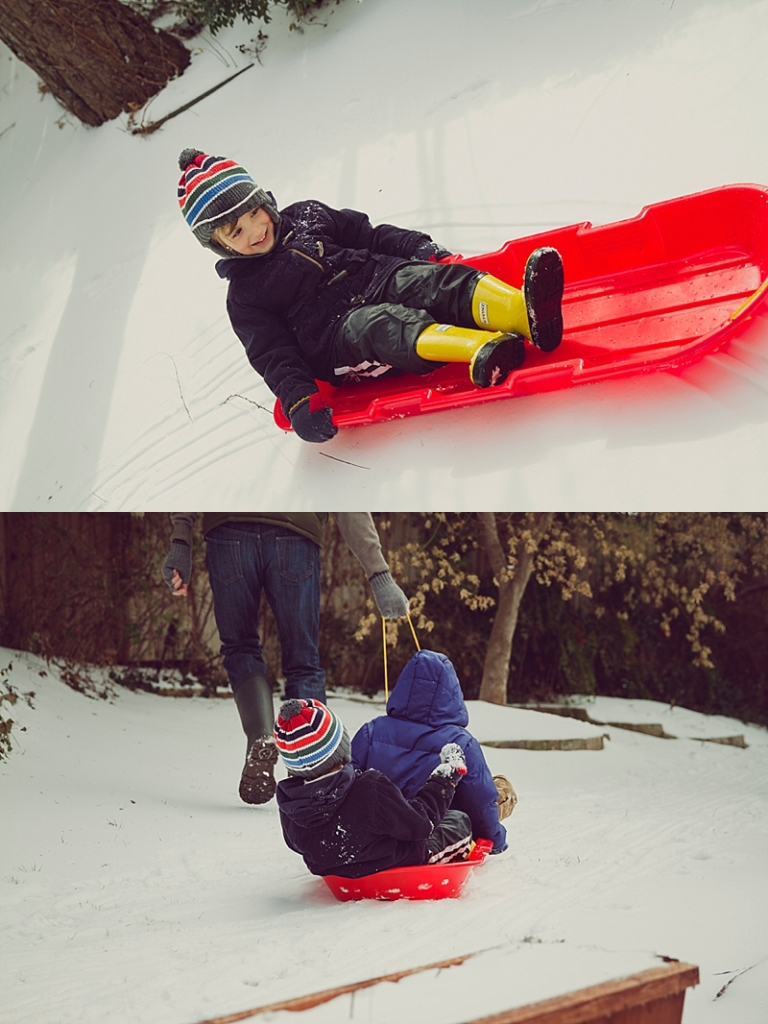 Harry is the laziest snow day player in the universe.  He just laid back in the sled.  Getting pulled around like a Pharaoh.  Munching snow off of his mittens.

Well, that was fun.  Now where's my bubble bath?