This sweet pup is about to be a big sister.  She's a pretty big deal.  She knows it.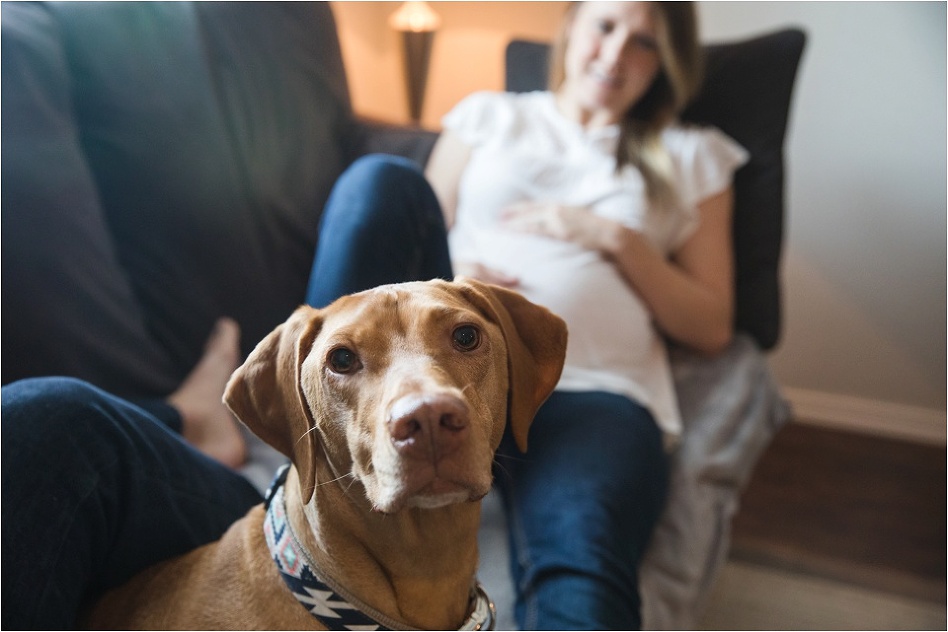 A few years ago I photographed Ashleigh and Ryan's engagement photos.  We trudged through the mud to a pond in my neighborhood.  A few months later, I photographed their intimate backyard wedding.  I packed my rainboots for the bride to wear, because it was raining when I left my house.  (She didn't end up needing them, but hey.  She would have gotten married in the rain, no problem.  Her wedding was perfect and she was stunning.  But I honestly don't even know if she noticed.  All that she cared about was him.)  Now I'm in their home, with their dog baby, waiting for their tiny human baby.  It brings me so much joy to be invited into these once in a lifetime moments.  To hold in my hand the undeniable proof.  "Look at this!  You see this?  Do you see how beautiful you are?  This love?  This incredible love that you are?  Don't you see how amazing it is?"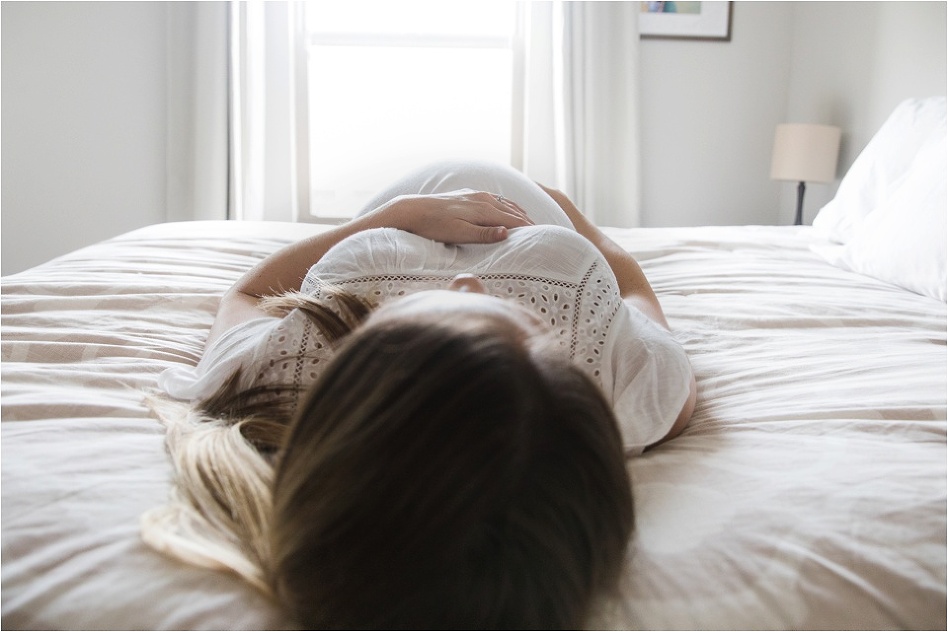 I'll be back in a few weeks.  I truly can't wait to meet this new little friend.